Recharge Yourself Massage provides a wide range of high-quality body treatments designed to enhance your well-being and leave you feeling rejuvenated and refreshed."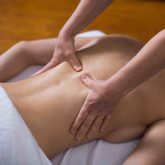 Just want your back tended to? This is for you. Start off with a relaxing foot soak. Followed by a back scrub and a Back Mud Wrap treatment. End the session with a 30-minute massage on just your back.
60-Minute-$150
Exfoliate dry, flaky skin all over the body with your choice of scrub mixtures. The mixture is applied all over the body and removed with warm moist towels. After removing most of the scrub with the towels, the remaining will be removed by a warm shower. This treatment leaves your skin soft and smooth all over.
Approximately
45-50 minutes -$150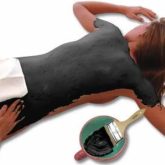 Choose either Seaweed & Clay or Sedona Mud & Clay to Detox while adding moisture to the skin. Dry brushing to exfoliate dull, dry skin. Then the warm mud is applied, followed by wrapping in layers of blankets. While detoxing, relax with a face & Scalp Massage. The mud is removed by steamed towels. Any remaining mud is removed by a hot shower.
Approximately 60-Minutes-$150